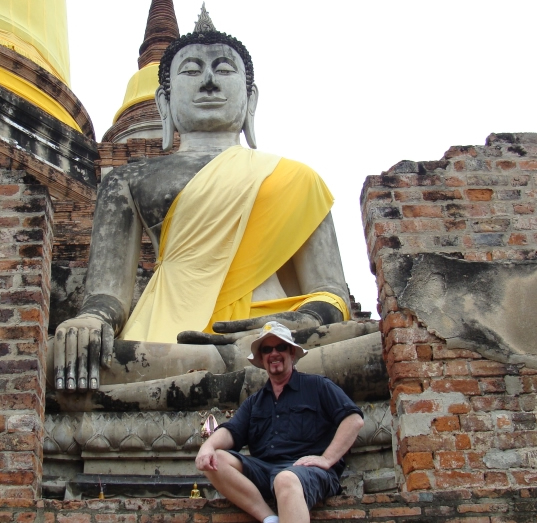 I first heard about Tour with Tong here on tripadvisor, and tried to set something up for my first trip to Bangkok, but sadly it did now work out. This time, however, I got a much earlier start on my preparations and was able to book two full day tours. Tong worked with my personally, via email, to plan the itinerary so that we went to areas I was interested in, and avoided those sites that I had no interest in. My travel schedule was also taken into account, so that my guide did not show up until 10am on the day of the first tour, when I knew I would still be recovering from my 21 hour flight from Canada. Tong also put me together with an excellent guide, Nat, who was great to travel with for the two tours, as she was so knowledgeable of the places we visited, had a great sense of humor, and also turned out to be an excellent photographer!
The first tour was a City Tour of Bangkok, and I had specifically requested that we do it using o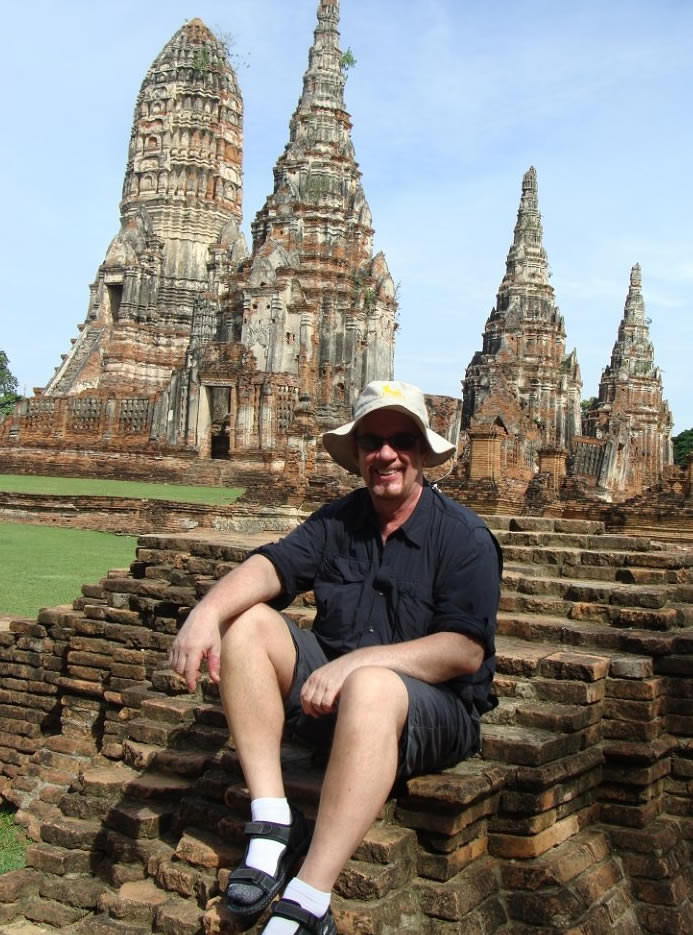 nly public transit. We did a full day tour of Wat Traimit, Wat Pho, Wat Arun, the Flower Market, and did a longtail boat tour of the Canals on east side of the Chao Phraya River. The sights were spectacular: the 46' meter long gold covered Reclining Buddha in Wat Pho, the ancient spires of Wat Arun, the solid gold beauty of Golden Buddha located in Wat Traimit and weighing 5 and a half tons, the colorful spendour of the Flower Market, and the vibrancy of life on the Chao Phraya River.
We made use of all sorts of transport, from the Subway (MRT), Skytrain (BTS), river ferry, longtail boat, river transit system (a boat that makes timed stops at various stops all up and down the river) and even a taxi for a short distance. Rather then being isolated in a tour bus, or in the guides air-conditioned car, we saw Bangkok as the people who live and work there see it every day. It was a great day with numerous great photo ops, with the longtail boat ride through the canals being my personal favorite part.
Tong is the key behind Tours with Tong. She is the personality and the driving force behind this great enterprise, and she works personally with the traveller to make sure he or she gets exactly the tour they are looking for and expecting. I can say I was not disappointed. Both tours were top quality .. even world class. Tong was fun and pleasant to work with, both via email and on the phone, and Nat, the guide, was exceptional. When I next plan to do a tour in the Bangkok area, I will definitely be planning it with Tong's assistance once again.
------------------------------------------------------------------------------------------------------------------------------------
Firstly, thank you to Tong tours for our last minute tour, we called the night before and arranged everything within minutes - So quick & Easy
Secondly - If and you should!! do a tour with Tong you will not be disappointed with Nat - she is fantastic tour guide and driver ( & photographer) !!!!
Awesome work Nat Thank you for showing us the REAL THAILAND
Elephant Shower is must and should be on everyone to do list before leaving Thailand
Floating Market is a real eye opener
This is the best TOUR inTHAILAND !!!

I will recommend it to anyone & everyone AWESOME AWESOME - Words can not explain how much i loved this tourThirdly - our Elephant " FULL MOON " - she was fantastic & playfulRiding bare back through the jungle to the river and splashing water over Full Moon while she hosed us with her trunk full of water.I will do this tour again PROMISE!

Jo & Lance