About Tong
Letter from Tong…
You might want to know a little bit more about me. Its not all that interesting and really nothing extraordinary but at least its better than you shaking hands with me and going off on a tour with me without knowing anything about me at all...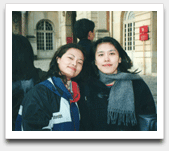 I was born in December 1975, in Bangkok, the youngest of three children. I have a sister and a brother, Heaven fated my life to have only one Mom, my Dad left us for unknown reasons when I was only one month old.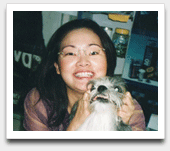 I grew up in Bangkok with a busy Mom who hardly had time to look after her children. Every breath expelled was spent earning a living. That drove me to go apply for the first job in my life, a real amateur, when I was only 14 years old. I had no ID card and no experience. I was denied entry by the personnel staff and I sat there hopelessly for a while. A Korean guy came into the office, apparently he was the director, and he wondered why this pretty girl (HA!) couldn't get the job!!! LOL!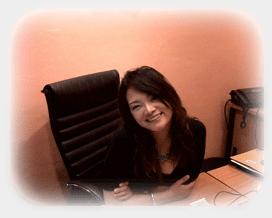 I had no brain to think when he opened his mouth to ask what I wanted. "I just want to get a job, I just want to work, no reason" I said. After reiterating that many times, I finally landed my first job! A freelance cosmetic saleswoman at the Lamy Cosmetic Co Ltd with a 3-month contract!
Marketing, at that time. was occupied by seniors. There were no opportunities left at any of the department stores or MBK. I didn't know what to do and where to get my clients from. One day, when I was on the bus coming back late from studying, I saw many nightclubs and bars. So I jumped off the bus and made a beeline towards those girls. I opened up my catalog, and talked, and talked, and talked... in my school uniform! Those girls made my day. In three months, I was the second best saleswoman in that company. And yes, the contract was extended...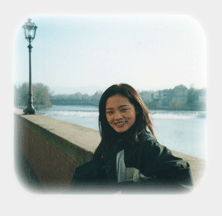 I can tell you that in my life, I have been a real freelancer. I have worked different jobs, many at the same time. I was always bored when I felt I had nothing to explore. I worked in many fields while studying and paid my educational fees by myself, always yearning for something more all the time...
While doing my bachelor degree in Mass Media Communication, I worked as a freelance writer for Se-education Public Co Ltd for 12 years. During that time I did many jobs like reporting, writing papers for college students, translating, merchant for small weekend markets, etc.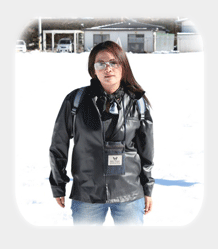 Once I graduated, I was able to work fulltime. I trained to work as a criminal reporter in one of the best selling newspaper companies of Thailand, Thairath Newspaper. That was an awesome experience, working amongst famous columnists and professional reporters. It broadened my vision and improved many of my skills.
Because of my English skills, I was moved to a foreign news division where I could use my English, which I love the most. I got a chance to write some articles there, but still no "zest"... I decided to turn another page and continue my educational degree, studying a higher level of English. I trained at the SLS School, under master Sanguan Wongsuchart, one of the English experts in Thailand.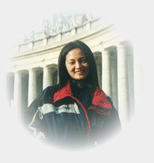 In the meantime, I worked as a freelance teacher in writing skills for mass media college students at Suan Dusit University until I was chosen to be part of the dictionary editing team for Se-education Public Co Ltd,correcting and editing English-Thai/Thai-English dictionaries.
I dreamt of writing a book, not just articles, but I found I didn't have enough experience to write anything more interesting. I was looking for something more profound in my life, looking everyday, so I finally decided to participate in a tourism course conducted by a Thai governmental university – Mahidol University – nearly 6 years ago.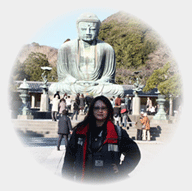 I wanted to be a tour guide then, but due to certain reasons, I had to stop the project. It was very funny the way my life changed in a totally different direction, a job as an optical shop owner at the Buddy Hotel on Khaosan Road for a total of 3 years. During that time, even though the shop was doing well and I had a lot of foreigners as my clients, I continued to work as a dictionary editor. I later hired someone to look after the shop for me and I went to apply for a job at the R.R. Rungnirand Tour Company Ltd. I finally leased that shop for rent and threw my whole heart into the tourism business. I worked as a tour representative and a trainee tour guide on a coach before I decided to attend a tourist guide course to get a legal license. I took the exam and was classified by my English skills to be a first class student of the tourist guide course at Thammasart University recognized by the Thai government. I then started giving tours with a license hanging around my neck... (HA!)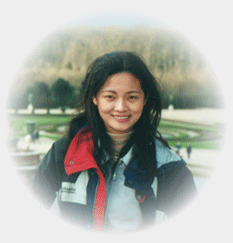 Upon graduation and with a license in hand, I freelanced for a number of local agencies before starting my own business with just a few clients in my hand.
I just love my country and I'm proud to be a Thai...
Different people from all over walk the same paths and yet have different experiences... why is that? Perhaps it has something to do with the way those experiences are presented...
Come and tour with me, and you will see why my tours are different...
Put your trust in me, give me a chance and I promise to do my best for you.
Tong